Beginner course
Center Slope(570m) is a spacious and wide course for beginners and families.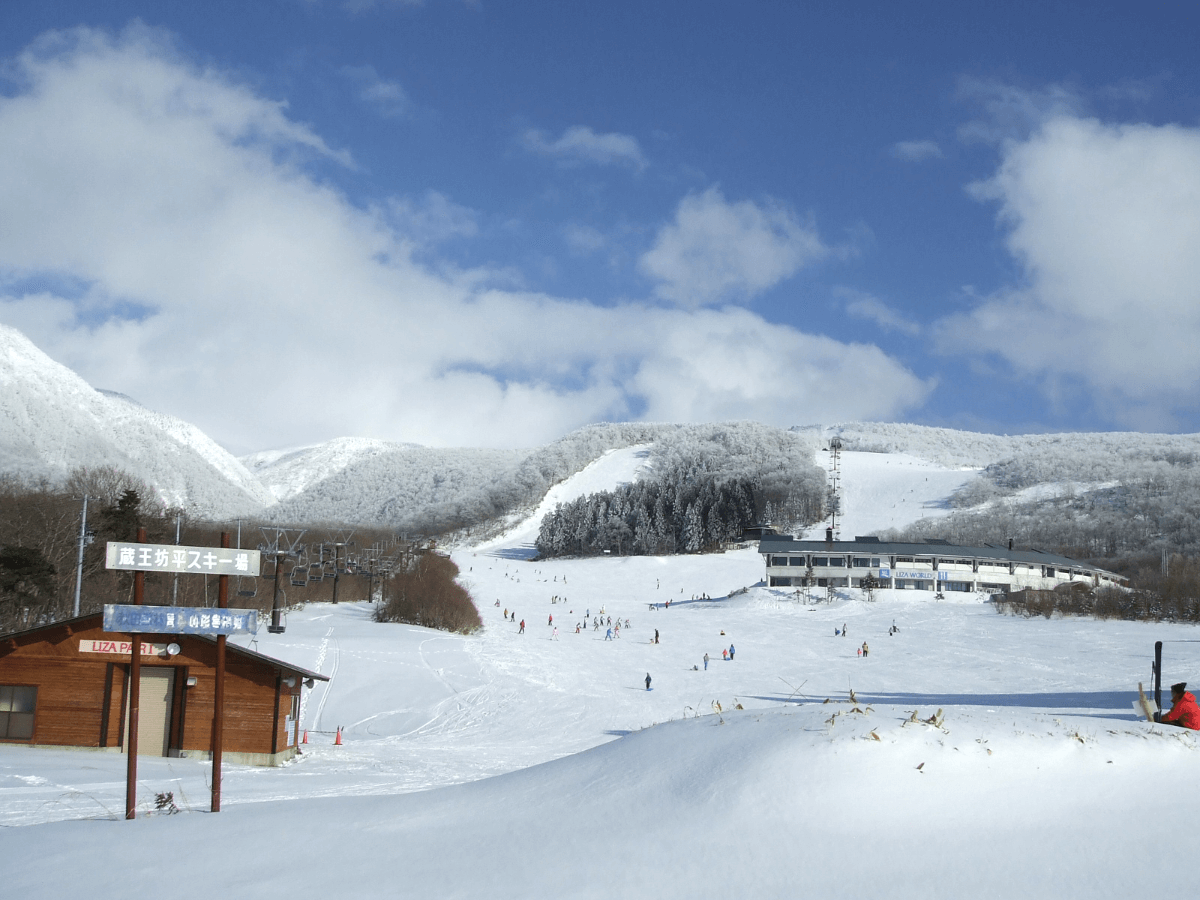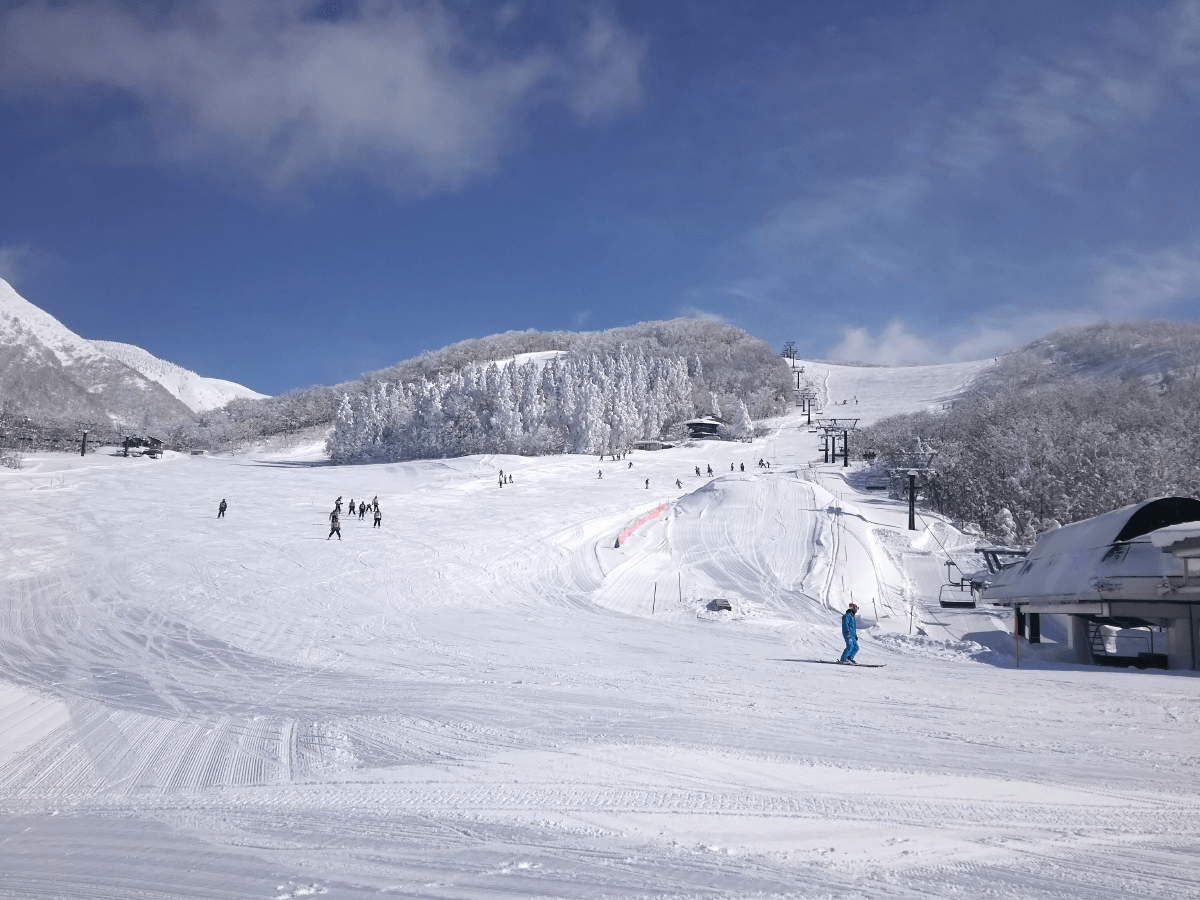 Intermediate level course
Kamoshika course(780m) and Panorama course(800m) are offers a good view and enjoy powder snow.
Rabbit course(Detour course) bypasses Okiyomizu slope for advanced users.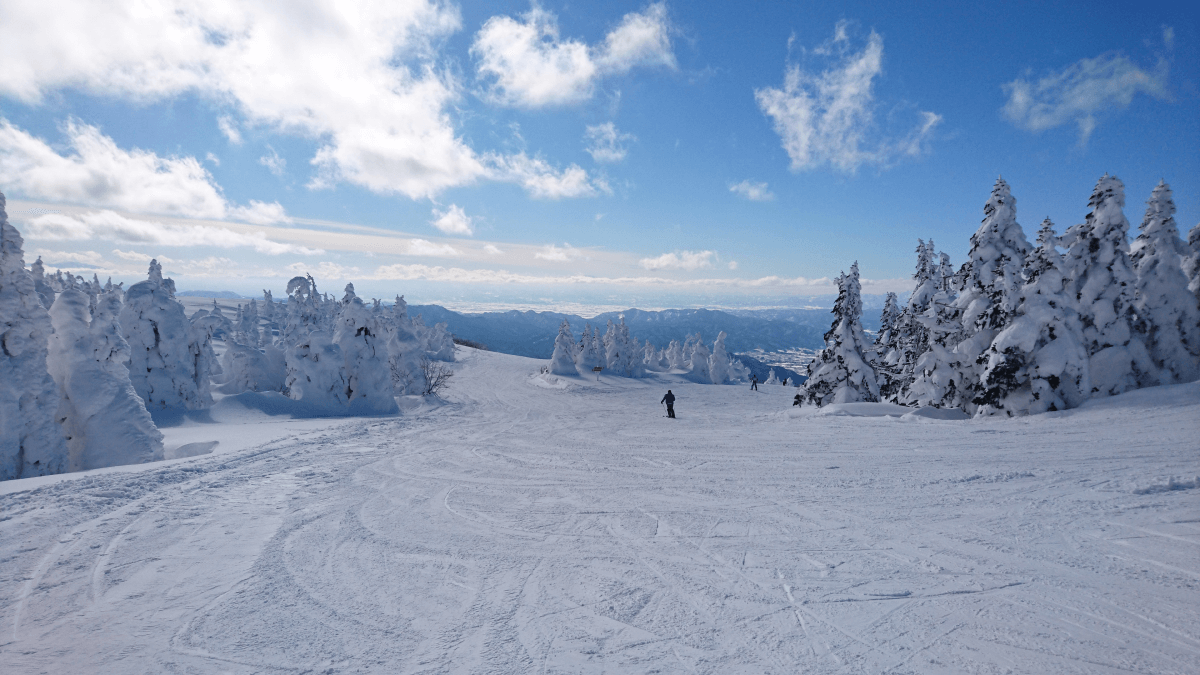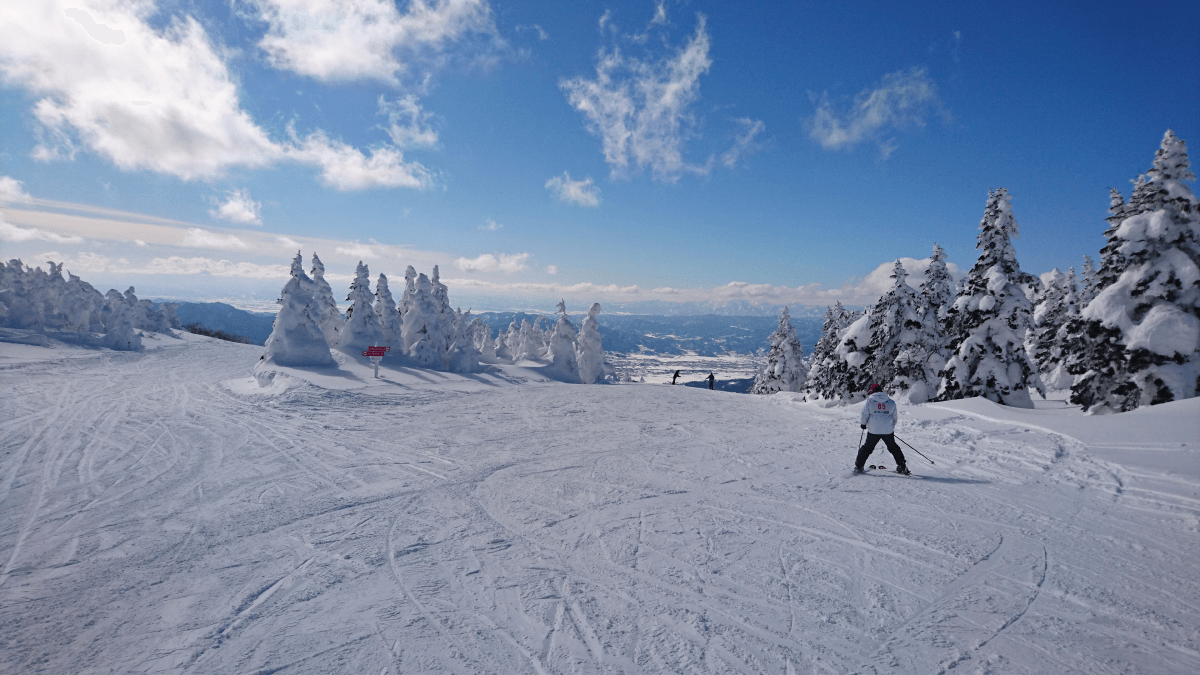 Advanced course
Aoitori course(540m) and Okiyomizu slope(580m) are advanced course with dynamic changes.
Aoitori course is FIS certified course and various competitions are also held.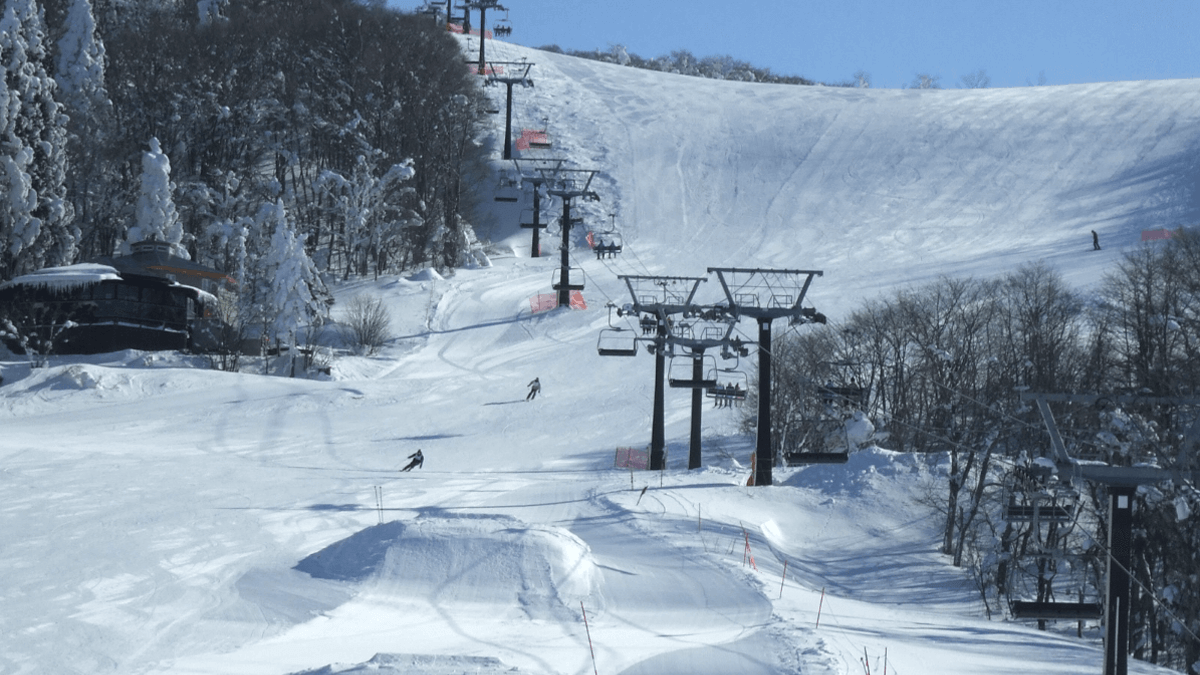 Cross country course
This course is FIS certified course and various competitions are also held.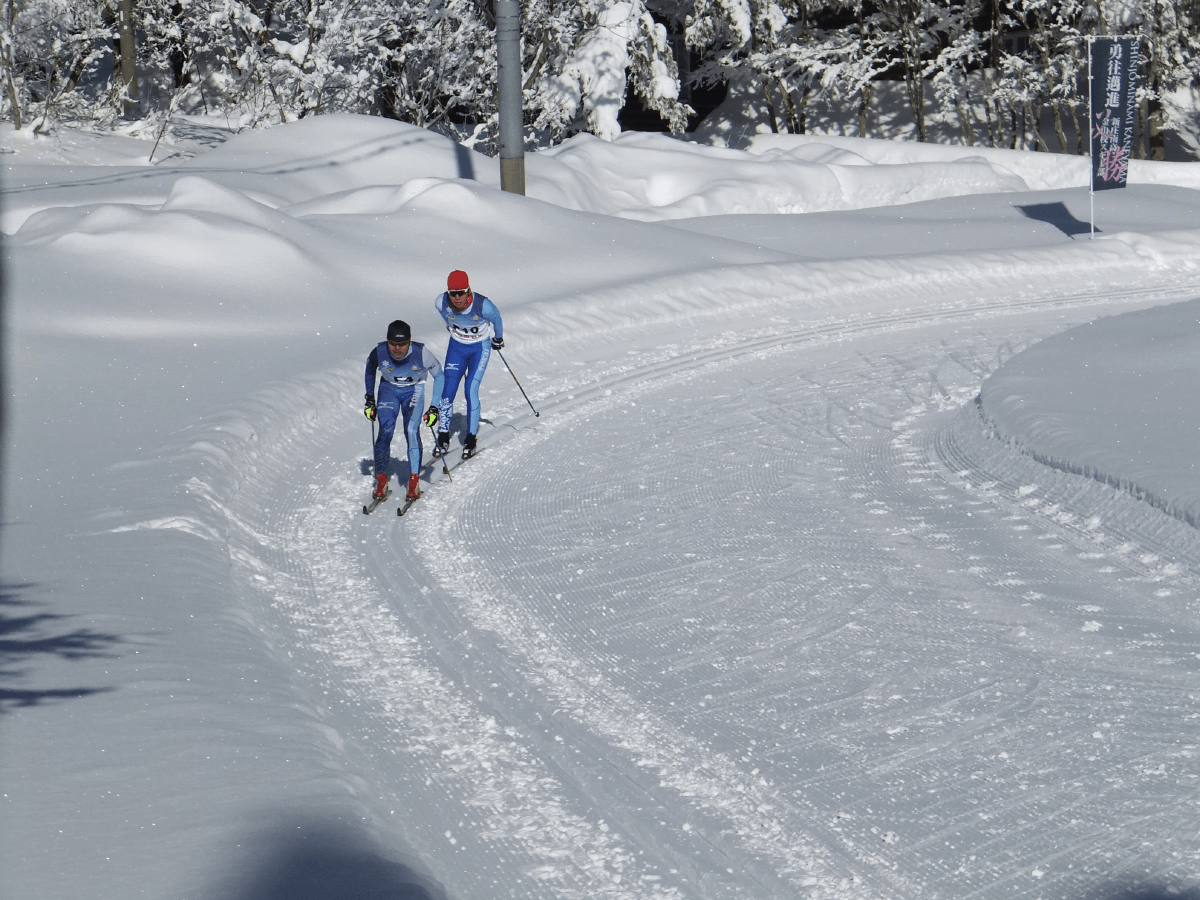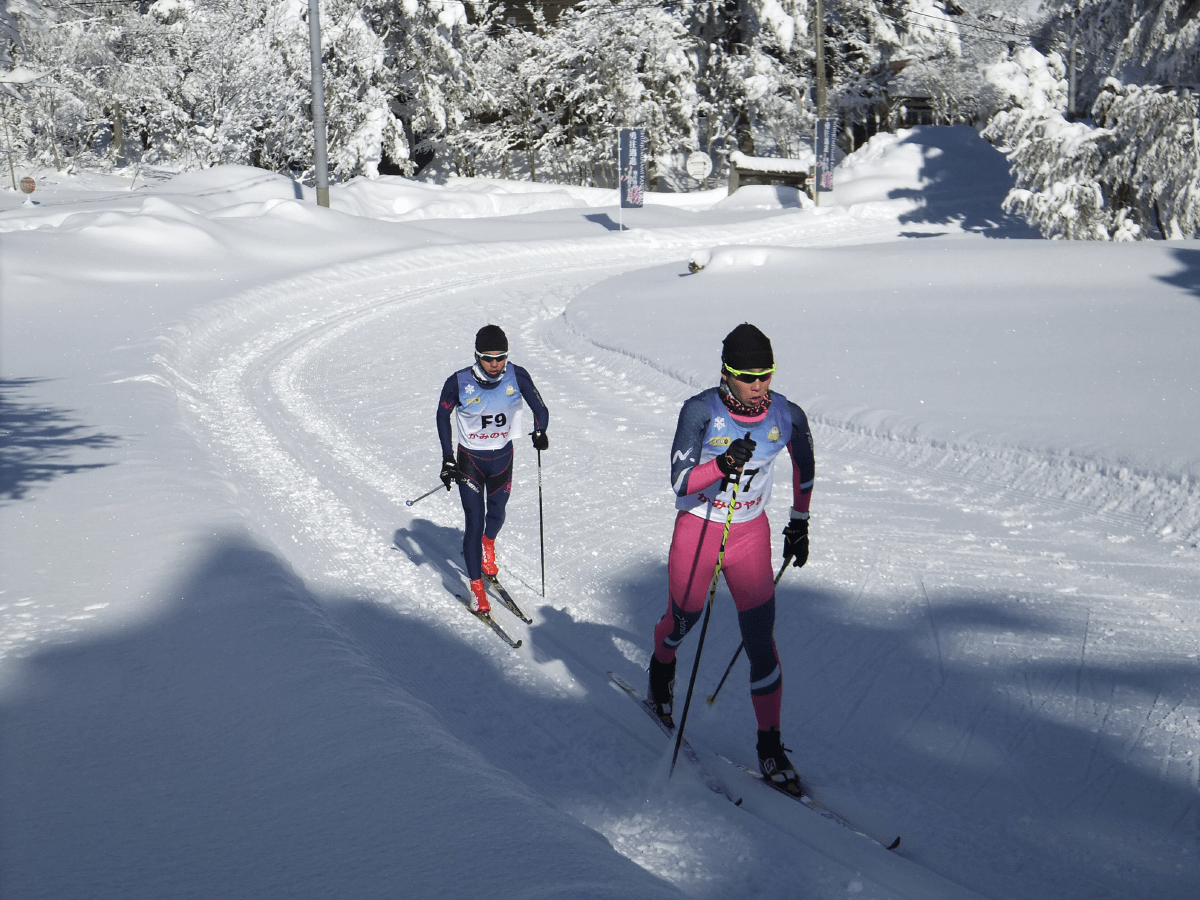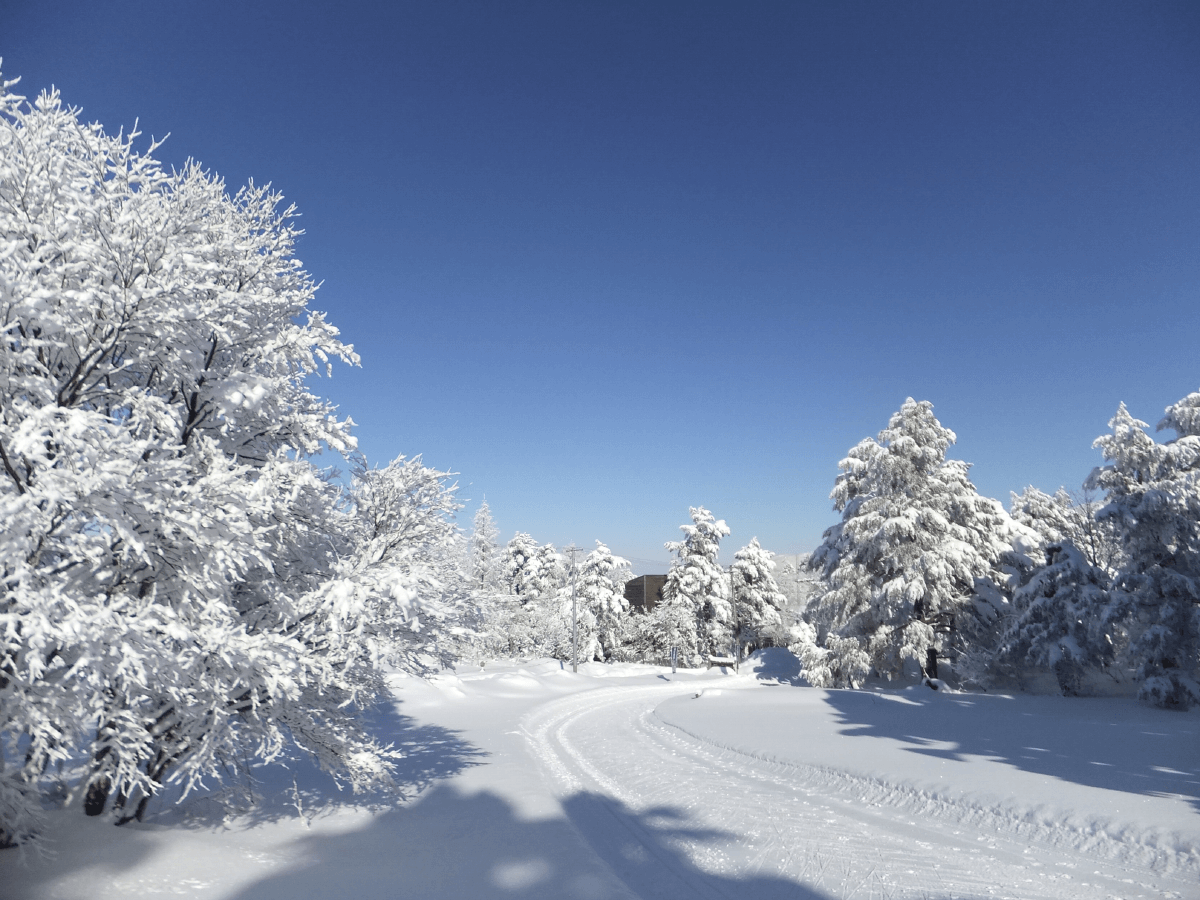 Slope attractions
Tube slider
Tubes can be borrowed free of charge.
The course will be opened after the snow is full (after mid-January)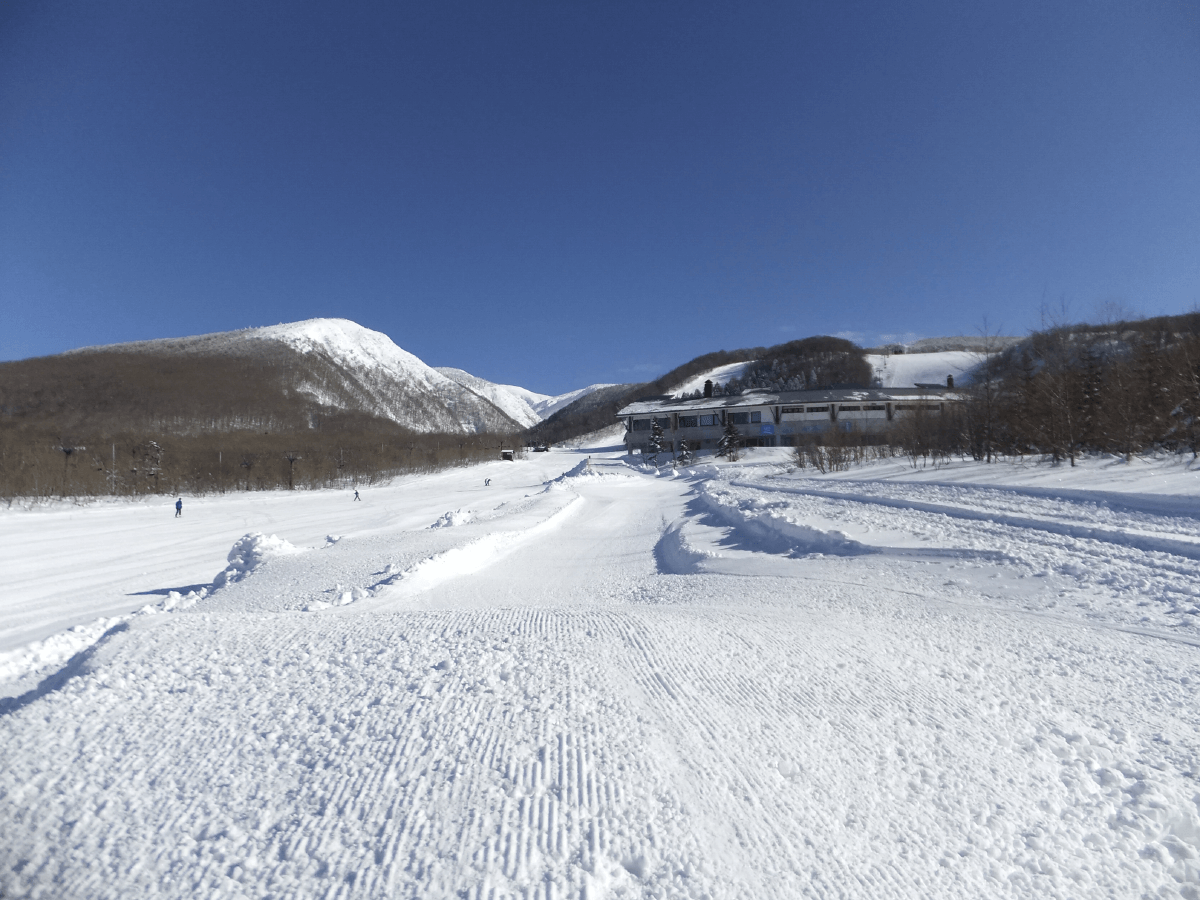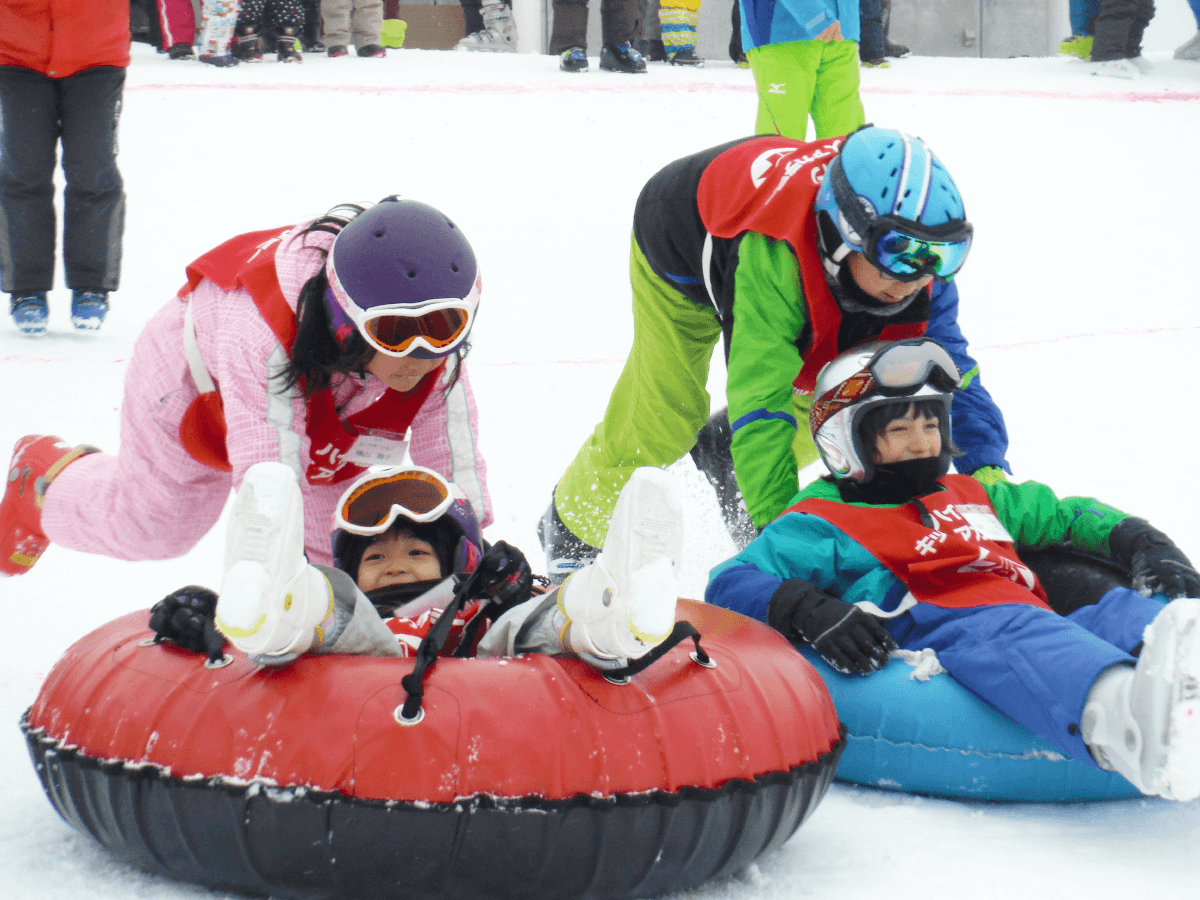 Snow Park 
If you have any injuries, please do so at your own risk.
Sled course
Sat everyday will be set up next to the restaurant. Depending on the snow cover, it may be canceled.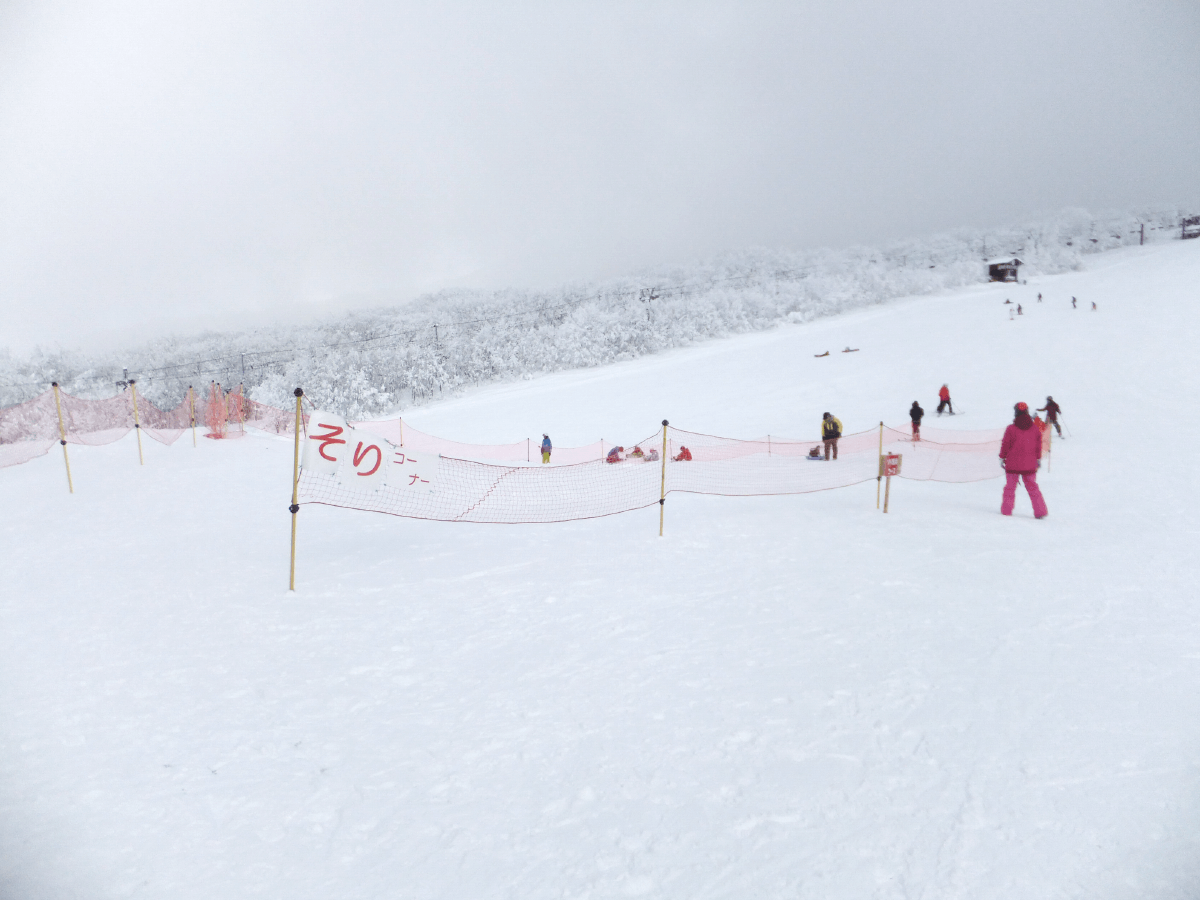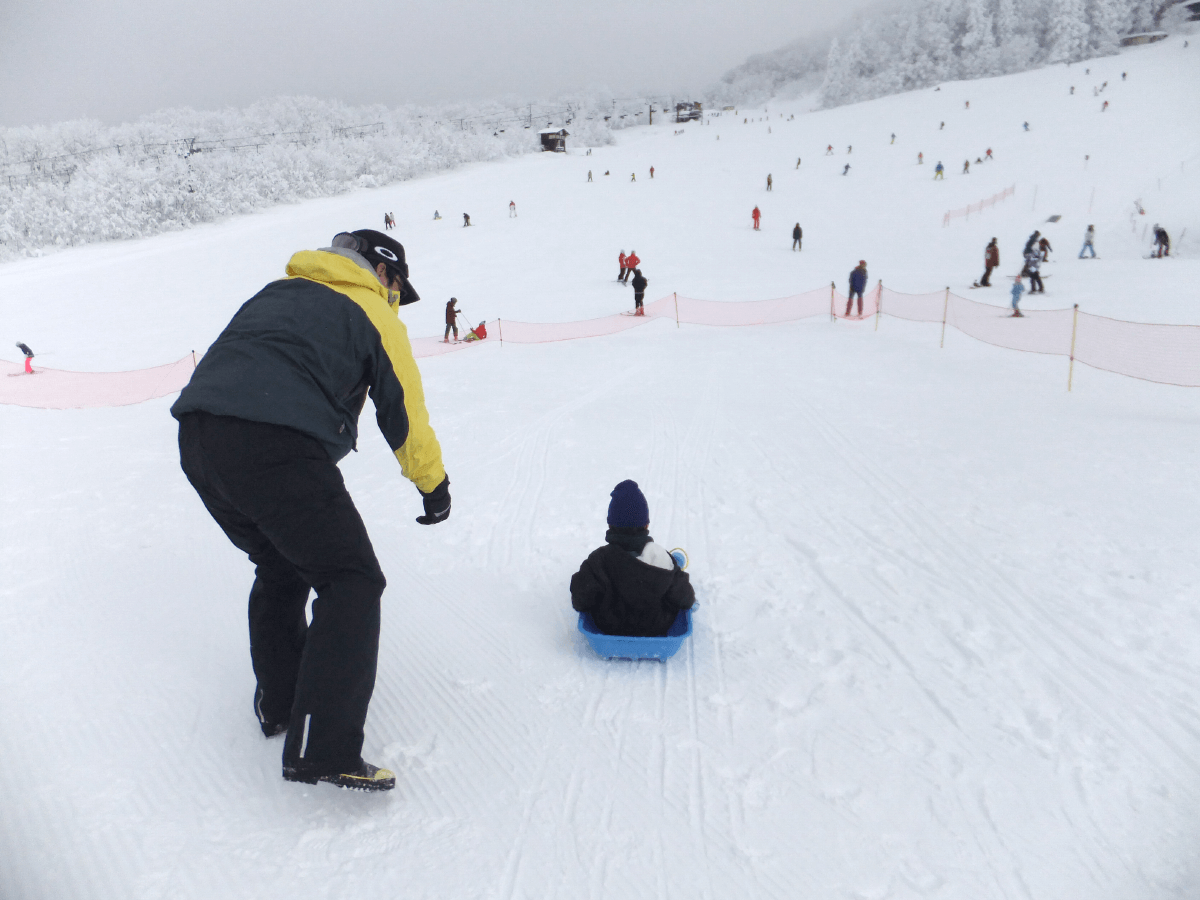 Tournament schedule
| | |
| --- | --- |
| 1/11(Sat) - 14(Tue) | Yamagata General Ski Tournament Cross Country Competition |
| 1/25(Sat) - 26(Sun) | FIS Certified Zao Razastrom Convention |
| 2/21(Fri) - 22(Sat) | ZAO LIZA Ski Tournament |
| 2/23(Sun) | Kamiyama citizen ski tournament |
| 3/7(Sat) - 9(Mon) | SAJ certified Zao riser alpine competition |
| 3/10(Tue) | SAJ certified Yamagata skiing championship (speed system) |
| 3/24(Tue) - 25(Wed) | FIS Certified Zao Giant Slalom Tournament |
※ The tournament schedule is as of November 1, 2019.
※ The slope may be prepared on the day before the tournament.
Event
Day of Children SKI
1/13(Mon)、1/18(Sat)、1/19(Sun)、2/1(Sat)、2/2(Sun)、2/15(Sat)、2/16(Sun)、2/29(Sat)、
3/1(Sun)、3/7(Sat)、3/8(Sun)、3/14(Sat)、3/15(Sun)
Child lift 1 day ticket 1,100 yen (with soft drink)
Happy New Year Event
1/1,2020 (Wed)
Tamakon service (limited quantity), behavioral sake (Amazake), Janken tournament, snow game tournament, snow treasure hunt etc..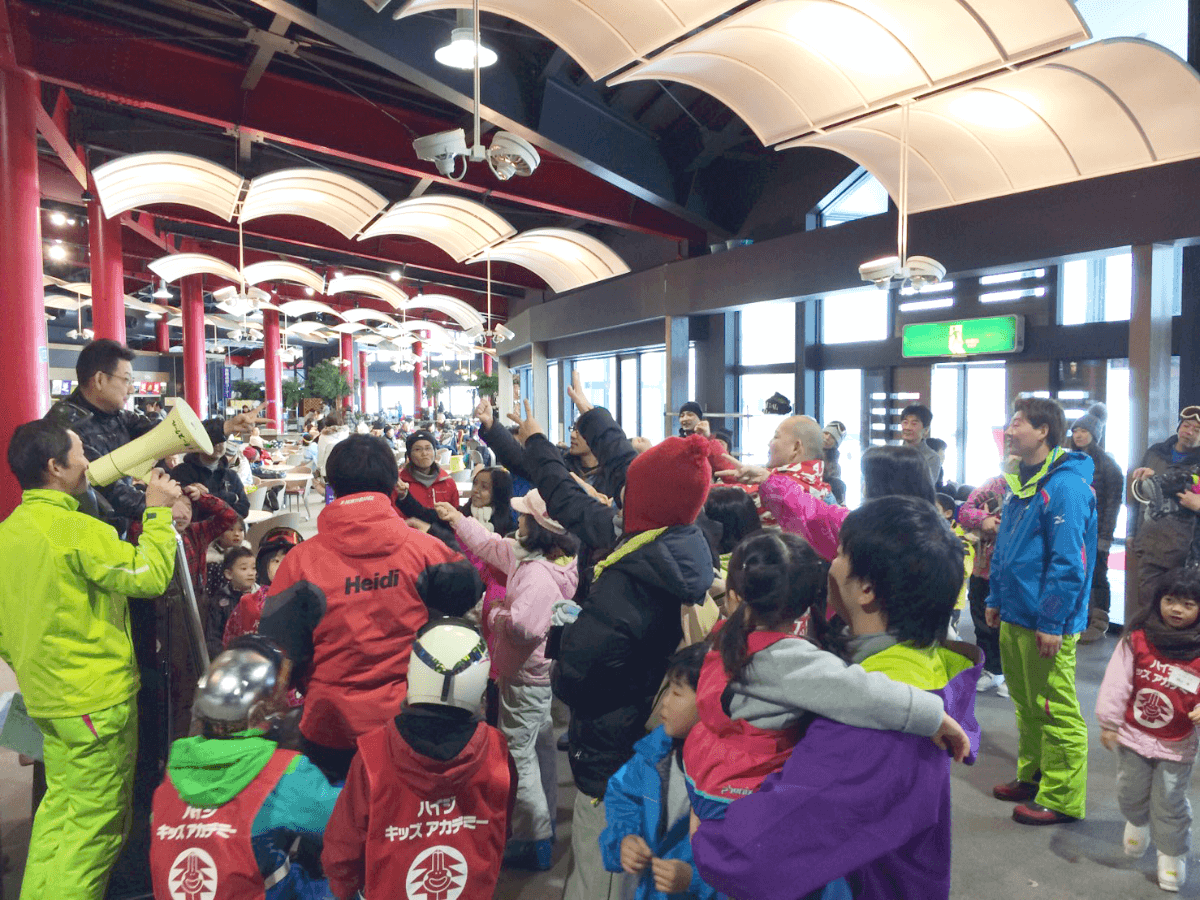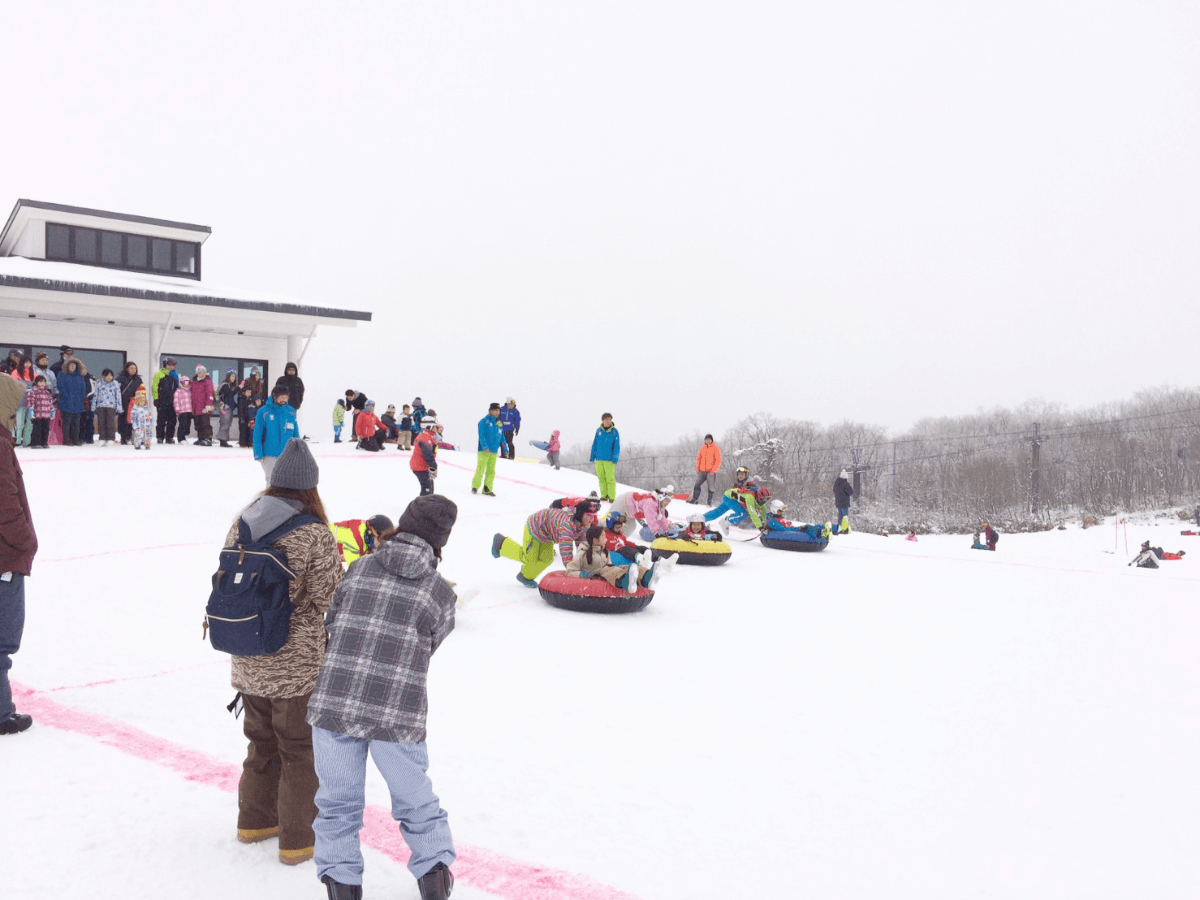 Day of SKI
1/13, 2020 (Wed)
Tama Konjac Free Service (AM time quantity limited)

Lottery

Open until 10 o'clock Lift ticket purchaser (over time ticket)
Winning number announcement at 14:00 (valid only on the day)
1/11(Sat)、1/12(Sun)、1/13(Mon)、2/8(Sat)、2/9(Sun)、2/11(Tue)、
3/20(Fri)、3/21(Sat)、3/22(Sun)、3/28(Sat)、3/29(Sun)、4/4(Sat)、4/5(Sun)
Daycare room
For inquiries about daycare rooms, Hüteheidi 023-679-2042